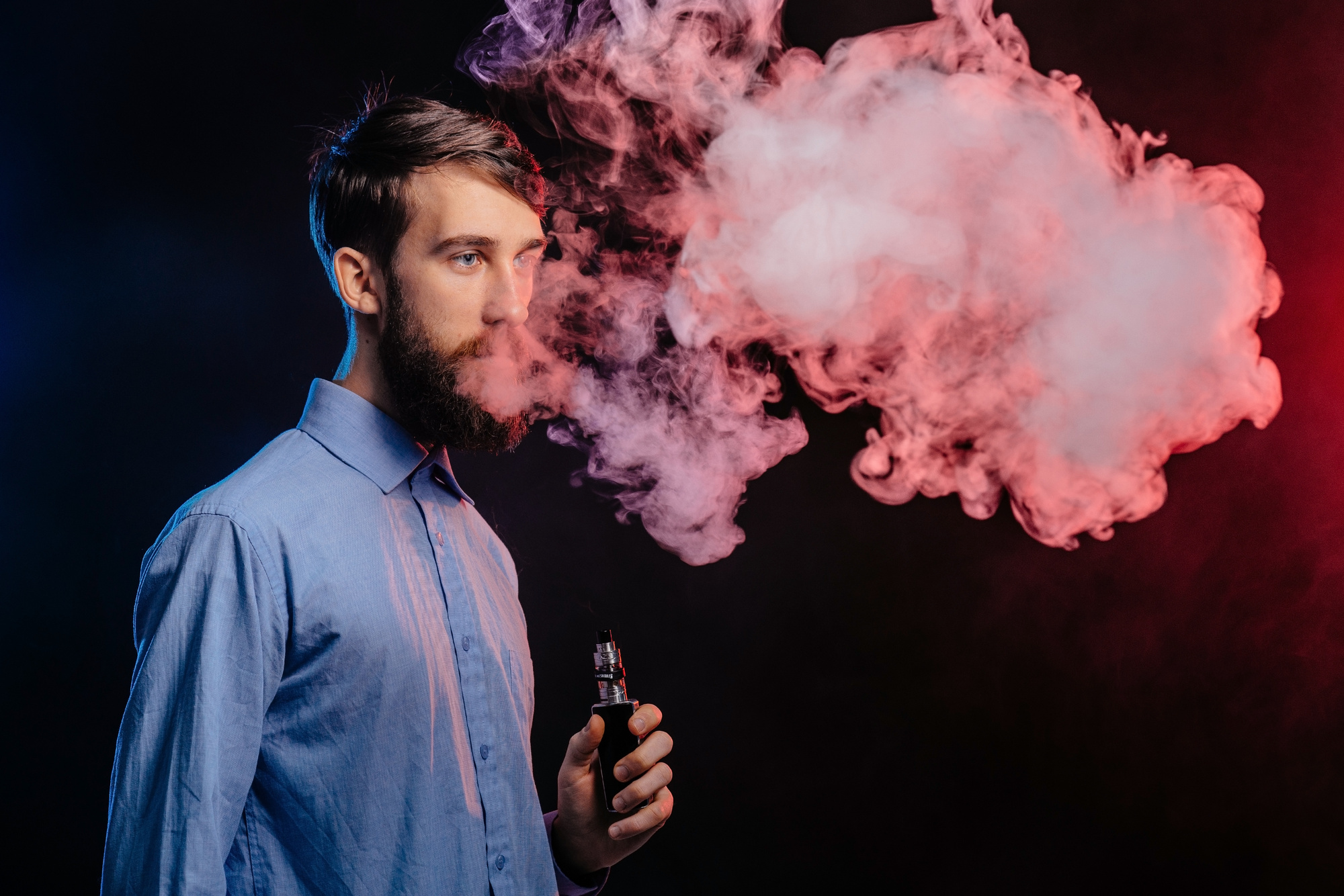 Up Your Vape Game with the Hottest Vaping Accessories of 2019
Vaping has taken the world over by storm as an alternative to smoking. But, along with vaping comes a lot of different supplies and accessories to complete the experience. So, what are the best vaping accessories for novice and pro vapers alike?
The market is absolutely flooded with brands and distributors claiming their products are the best or voted most useful. That's why we've put together a short list of must-have accessories that you need if you're going to be vaping this year.
Keep reading to learn more.
Must-Have Vaping Accessories in 2019
Whether you've been vaping for a while or you're just getting started, you should know quality over price is the best option for your vaping supplies. Accessories, too.
That doesn't mean that your accessories have to be expensive. Just pay attention to the craftsmanship of whatever you're interested in before considering the cost. You'll end up with more quality accessories that last longer for the price.
So, without further adieu, let's take a look at some popular box mod accessories that you probably can't live without.
Alien Mod by Smok
If you're looking for a mod that's easy to use, comes in a variety of colors, and performs well, you need the Alien Mod by Smok. Smok is notorious for making easy to use mods and other products to make your vaping experience the best ever. 
This mod features a 510 thread making it compatible with most tanks on the market. You'll also find an advanced chipset in this mod.  
Aspire Athos Tank
If you want to do awesome vape tricks, then you need a tank that pushes the vape. Likewise, if you want a tank that is easy to clean, looks stylish, and a variety of colors, the right tank makes all the difference. 
The Aspire Athos Tank is one of the hottest vape mod accessories available in 2019. It's a top-fill tank so you won't have to worry about making a mess every time you top off. Besides that, it features an A3 Athos coil or an A5 Athos coil, 0.3 and 0.16 ohms, respectively.
Ming Vase Drip Tip
If you just want cool vape accessories, don't skip the Ming Vase Drip Tip. This gives your vape set character, color, and comfort. 
The drip tip is designed to increase vapor production with each puff. They're easy to clean and feel comfortable in your mouth.
Choose from seven different colors.
Mig Vapor E-Liquids
Mig Vapor has been around since the beginning of the vaping trend. They are a trusted leader in e-liquids and vape supplies around the world. 
Check out any of their nine different flavors that include tobacco, menthol, desserts, and fruit flavors. You can find nicotine levels from 3 mg to 12 mg in large and small bottles for varying prices. You may also opt for subscription delivery.
Batteries and Chargers
Of course, your vape won't last long without a charge. 
Either you have a mod that charges with batteries or you have a battery that charges. You should really have the former if you want the best vaping experience.
Here is the best setup for a traditional mod and tank set.
EFEST LUC V4 Charger
You'll never have charged batteries without a proper charger. Consider the EFEST LUC V4 Charger built specifically for 18650 batteries. It's also compatible with the following lithium-ion batteries: 
10440
14500
14650
18500
17670
18350
18650
18700
26500
26650
This is a great charger to keep all your batteries charged up when not in use. Not to mention that it doubles as a phone and/or tablet charger. 
Aspire 18650 Battery
One of the most important vape mods accessories is your batteries. The Aspire 18650 lithium battery pumps out 2500 mAh with a high discharge current of 20 A.
Don't settle for anything less. Make sure to charge them fully before using for the best results. 
Travel Accessories
You probably don't travel very far without your vape supplies. That's why you need a handy travel case to keep everything in one spot. Check out these options.
Black Lizard VapeSox
For a discreet, easy to carry vape case, try the Black Lizard VapeSox carrying case. It's made of faux snakeskin with a drawstring that makes it easy to pull your vape in and out. It also has a clip for ease of carrying.
Protect your setup when you're traveling around, whether down the block or across the country.  
Fox Vape Hard Carrying Case
For something a little sturdier, consider the Fox Vape Hard Carrying Case. It features a semi-hard material on the outside with a smooth fabric texture on the inside. It also features a double zipper and 2 mesh pockets.
Attach it to your belt or purse when you're on the go with a carabiner loop. As an added feature, enjoy replacement, return, and refund services from customer service if you have any problems with the product.
GinTai Ego Travel Carry Vape Case
Of course, there are times when you need a case that serves more than one purpose. The GinTai Ego Travel Carry Vape Case is a multi-use, multi-function mod kit bag made of durable material.
Keep things organized and safe from dropping or dust or the elements with this handy kit bag that features three different size pockets. You can successfully accommodate any accessories and mods. 
Final Thoughts
Finding the best vaping accessories doesn't have to be overwhelming and confusing. Keep this list in mind while you're stocking up this year. Choose one or two and be the envy of all your fellow vapers. 
This is the year to personalize your vaping journey. Don't be caught without anything but the best.
If you have questions or comments about finding the best vape accessories, feel free to contact us. We strive to be your go-to source for everything vape related.
https://bestvapesmoke.com/wp-content/uploads/2018/08/how-to-use-a-vape.jpeg
1334
2000
fritzie
http://bestvapesmoke.com/wp-content/uploads/2023/05/bestvapesmoke_-300x109.jpg
fritzie
2019-01-29 20:31:45
2019-01-29 20:31:45
Up Your Vape Game with the Hottest Vaping Accessories of 2019