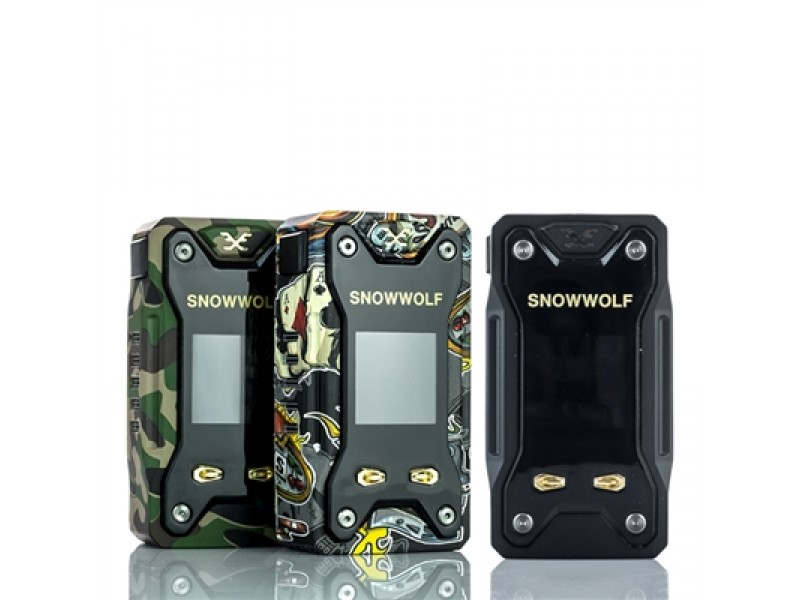 The Best Box Mods for 2018
Looking for the best box mods for 2018? Since there's a huge variety of vape mods on the market, we've narrowed it down for you. You're welcome.
Whether you need a single mod that's simple or a triple box mod that'll make clouds for days, keep reading to learn what's available.
What is a Box Mod?
First things first. Since the terminology can vary across the web, here's what a box mod is.
Box mod refers to the part of a vaping device that holds the batteries. Some are removable, and some are built-in. They have connector pins which makes it possible to use them with a variety of tanks.
They include features like thermal protection, automatic cutoff, and short circuit protection. This makes box mods safer than most other types of mods.
The major advantage to box mods is the level of control and power that comes with them. You'll notice that many come with software to control temperature, atomizer coil resistance, and the number of watts.
Bottom line is that box mods are a high-end type of vape modification for those wanting a better experience.
Best Small Vape Box Mod: Mig Vapor Mini
If you want a smaller box mod that's simple to use, look no further than the WTF Mini Mig SUB 40 Mini. It's super compact and portable for discrete vaping yet is made from solid metal with rounded edges for hand comfort.
The Mig Vapor Mini has a built-in battery that puts out a maximum of 40 watts. You can customize its setting with the built-in OLED display. It also includes a micro USB port for easy charging of the battery.
The best things about this box mod are:
Its compact size
High-quality vape cloud and flavor
The option to buy additional tanks to use dry herbs
The not so good?
The power output is low (not good for a high-wattage vape)
What comes in the box?
In the starter kit you'll get:
The Target Mini Mod
WTF Sub-Ohm Tank
Best Dual Box Mod
Dual box mods are heavier but provide higher wattage output than single mods like the Mig Vapor Mini above. Typically, they max out at around 220 watts with a 30-amp battery.
YiHi SX Mini G Class
The SX Mini is something to behold. Yet, it's stunning and sophisticated design are only the beginning. This box mod is one of the best in the world in looks and performance.
On the outside, you'll notice the integrated leather and clear stylish screen. Inside, The SX will allow you to vape any way possible. It's smart and responsive.
Top features of the SX Mini G:
Stylish designs with leather for comfort (carbon fiber, black lux, and camouflage are available)
Bluetooth compatible
Alerts to add juice so no dry hits
Easy to read TFT screen
Temperature control
Anti-dry technology
YiHi SX550J chipset
200 watts of power
What's not so great about the SX Mini?
The price
Overall weight
Mini joystick controls
Firing button placement (on the side)
The SX Mini was made for those who expect the best vaping experience possible and includes the technology needed to make it a reality. If that's you and you're willing to pay the price for it, the SX Mini G is perfect.
Top Triple Box Mod for More Power
Triple box mods use three batteries to vape at higher power for longer. These are generally for people who want to vape at 150 to 200 watts all the time and don't mind the extra weight.
Even though they are called box mods, they have more of an oval shape because of that third battery. Here's our top pick.
The Think Vape Finder DNA250C
The style of the Think Vape Finder is high-tech and modern. It comes in four color options and has a TFT colored screen that measures almost an inch across.
The DNA Evolv chipset allows for efficient operation with precision. In fact, the DNA board is considered the best chipset in the industry for performance, extended battery life, and accuracy.
This chipset has variable wattage options and temperature control as well. To increase control even further, the Think Vape includes downloadable software called Escribe.
The three batteries included can pump out a maximum of 300 watts, plenty of vaping power for every need.
The Top Highlights of this Triple Box Mod:
Long battery life
Superior DNA chipset
High vapor production
300 watts max power
This model doesn't have many negative aspects. The couple it does have are:
If you're looking for a box mod that offers maximum power with long battery life, the Think Vape won't leave you disappointed.
Final Thoughts: Choosing the Best Box Mods in 2018
After looking over our picks for vape mods you still might be wondering which one to choose. Consider the following:
How much do you want to spend?
Average pricing for box mods is $30 to $200. The first thing that should determine which vape box to buy is how much you're willing to spend on one.
When estimating the cost of a new box mod remember that battery replacement will play a part in the overall cost of use. Choosing a model that has a longer lasting or removable battery may cost more initially but could end up saving you money in the long run.
Remember that mods with built-in batteries are only good for as long as the battery lasts. Once the battery is toast, so is the box mod.
What kind of features are you looking for?
Simply put, what do you want out of a vape box? Massive clouds? One that's Customizable? Long battery life?
Give it some thought before making a final decision. Sure, you can always buy another model later on but getting it right the first time is a better choice.
Some things that current vape users look for are:
Simple (for beginners)
Durable
Customizable
Battery: Puffs Between Recharges
Power Level
Maintenance Required
Now that you're more equipped to make a wise buying decision, go out and get your favorite vape box mod.
https://bestvapesmoke.com/wp-content/uploads/2018/06/SVXNGM-2T-800x600-0.jpg
600
800
fritzie
http://bestvapesmoke.com/wp-content/uploads/2023/05/bestvapesmoke_-300x109.jpg
fritzie
2019-01-30 19:52:52
2019-01-31 00:07:59
The Best Box Mods for 2018