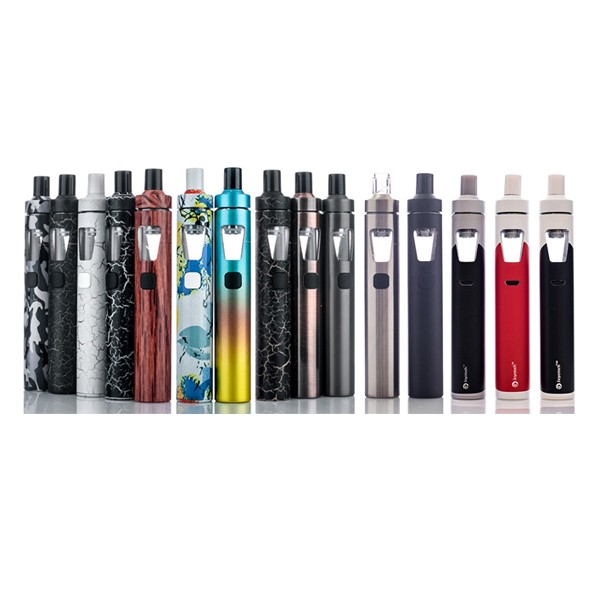 Tube Mod Review: Joyetech eGo AIO
When I first got into vaping last year, I was looking for the best tube mods. I had heard a lot of good things about them. The difference between tube mods and box mods really isn't that great. It depends on your personal preference and particular features on different options.  
I found that there are so many different options available on the market. It was hard to find something that seemed basic enough for a beginner like me, though. I didn't understand all the gadgets needed for vaping, and that's why I chose the Joyetech eGo AIO.  It's easy and inexpensive, which turned out to be a great investment for me.  
Simple for First-Time Vapers
One of the best parts about this Joyetech tube mod was how easy it was to start using. I didn't have the time or patience to sit around messing with my new vape tank. Luckily, with this one, I didn't have to. 
Despite my novice knowledge on the best tube mods, I was able to get the hang of it quickly. You can achieve a fairly decent draw without making a big mess. I also like the LED light feature that confirms when you're firing.  
For a relatively cheap vaporizer, it has everything a beginner like me needs. Its 2ml capacity may seem small to expert vapors, but it was perfect for me. The only thing I struggled a bit with was the lack of airflow control markings. This made it hard to tell where my settings were, but I was able to make it work. Making my own marks sure beat shelling out $100 for a different tube mod.  
After months of using it, I still haven't had any major issues with it. I'd recommend it to any first-time or amateur user. It worked for me, and although I have since graduated to more advanced atomizers, I still bring it out from time to time. It's good for traveling or social outings, as I don't have to worry too much if something were to happen to it.  
Best Tube Mods That Won't Break the Bank
While it's not nearly as fancy as something like the Tugboat V2, which sells for upwards of $140, the eGo AIO is one of the best mods for someone looking to spend a minimal amount on a product they can try and experiment with. In fact, it's one of the cheapest options out there, often selling for $20 or less.  
I was so happy to not have to pay a lot of money to give vaping a try, and I was even happier with the product itself. It's safe to say that it gives you more bang for your buck, and I'm so glad I was able to get my start with a simple tube mod that didn't stretch my budget.  
With features like an anti-leaking structure, childproof systems, five-click power button and pressure twist cap, the eGo AIO is a quality purchase for a reasonable price. I also like the different color options available, from Bronze and Camouflage to mixed color block combinations of black, grey, white, red and more. Overall, I highly recommend this tube mod for those starting out with vaping.  
https://bestvapesmoke.com/wp-content/uploads/2018/06/joyetech_ego_aio_starter_kit_11_.jpg
600
600
Sarah Niemann
http://bestvapesmoke.com/wp-content/uploads/2023/05/bestvapesmoke_-300x109.jpg
Sarah Niemann
2018-06-25 19:18:41
2019-03-12 19:01:16
Tube Mod Review: Joyetech eGo AIO