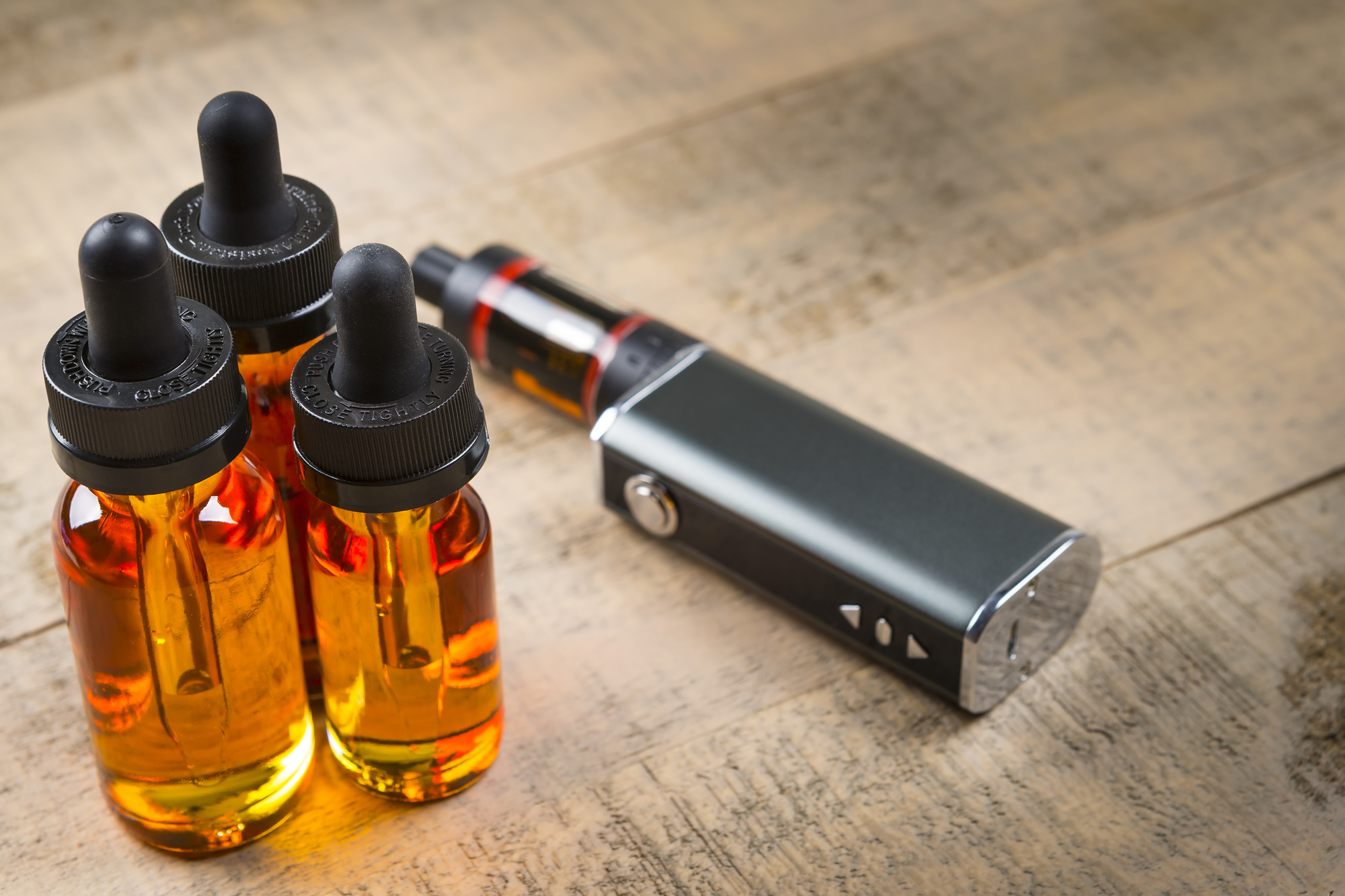 The 5 Best Vape Juice Flavors of 2018
Finding the best vape juice can seem like an endless quest. Though an often-delicious experience, the hunt for your perfect all-day vape can be a costly endeavor full of both delights and disappointments
With a staggering amount of liquids on the market, knowing what brands are consistent and reliable can be a challenge. Taste is a subjective matter, of course, so no juice is likely to please any two people the same way.
With that in mind, we've put together a small list of recommendations for high-quality, popular vape flavors that are worth trying in 2018. If you're looking for something special, or just looking to try something new, read on!
Unicorn Milk by Cuttwood
Cuttwood, an LA-based juice mixer, is the self-proclaimed "Sauce Boss." They have a commitment to high-quality and hand-crafted juices, and that effort shines through with Unicorn Milk.
Their most popular blend, Unicorn Milk hits it out of the park on a creamy flavor with berry accent. A blend of four creams and natural strawberry, this vape has a rich taste that is subtly enhanced by bursts of natural berry throughout. Reviewers often cite this juice as their go-to all-day vape.
Though a hyped-up flavor, this offering delivers as an ideal creamy fruit blend that will satisfy dessert vape lovers. The only downside is the price, which is around $21.99 for a 30 ml bottle. Not the most expensive of the bunch, but not a budget juice either.
Hawaiian Pog by Naked 100
Naked 100 has gained a reputation for clean, crisp flavors. Using only natural fruit flavorings in their juice, they deliver an authentic fruity experience. You can count on a high-quality and pure taste without extra unnecessary frills.
Hawaiian Pog is arguably the star of their juice catalog. Mixing passion fruit, orange, and guava, this blend has the feel of a fresh Hawaiian cocktail. The flavor is punchy and tropical, with a sweetness rounding it out thanks to the guava. Not overpoweringly sweet, the blend of fruitiness is clean and natural tasting.
Great for an all-day vape, this juice is perfect for those who are looking for a realistic fruity flavor that lasts and lasts. Fruit fans will definitely find something to love with Naked 100.
Hawaiian Pog runs about $24.99 for a 60 ml bottle, which makes it a very affordable offering. Considering the quality of their flavor, you'd be remiss to not give it a try.
Milk & Honey by Cosmic Fog
Though Milk & Honey was the flagship offering by Cosmic Fog that rocketed them to popularity, it is a juice that stands the test of time. Since their inception, Cosmic Fog has continued to strive for culinary-quality flavors. Their most popular vape remains a staple for many vape enthusiasts, and is a must-try flavor for newbies and veterans alike.
Milk & Honey starts off with a creamy milk flavor, sweetened by honey and topped off with the delicious flavor of marshmallows. Smooth yet not cloyingly sweet, it's the perfect combination that delights the taste buds with every hit but doesn't overpower them. The honey is a natural, authentic taste that doesn't come across as synthetic or artificial at all.
A long-time favorite of many, Milk & Honey will run you $21.95 for a 30 ml bottle. Though not the cheapest juice, it is definitely worth a spot in your collection.
Soul Custardy by Beantown Vapor
Beantown is a Boston vape company that carries a line of 12 dessert, fruity, and sweet juices. They are often highly reviewed in the vape community for their distinct yet affordable offerings, with Soul Custardy being a fan favorite. All of their juices are mixed in micro-batches so each one gets the attention to perfection it deserves.
Soul Custardy is a complex vanilla custard juice, which is smooth and creamy but lacks any eggy aftertaste. They pair their custard base with graham crackers, brown sugar, butterscotch, and a punch of bourbon. The bourbon adds something special to the flavor and gives it a southern dessert feel.
Often hailed as one of the best custard flavors on the market, this vape rings up at an affordable $17.99 for a 30 ml bottle. What's not to love about great flavor at a great price?
Prelude by Black Note
Tobacco lovers often find the market on real tobacco flavors sorely lacking. Luckily, Black Note has heard the call and stepped up to create something special. This company uses only NET (naturally extracted tobacco) flavors for their juices, which creates an unbeatable and authentic flavor that will satisfy.
Prelude, their Virginia-style tobacco blend, is soft and mellow with a touch of sweetness. Tobacco lovers will find that this is a great all-day vape, though even those who don't go for tobacco will find something to love here. Their cold maceration process of real tobacco leaves allows authentic tobacco flavors and aroma to develop in their products, creating an unrivaled experience.
Black Note is a fine-crafted e-liquid that comes with a premium tag- $29 for a 30 ml bottle. We like to think of it like buying a fine cigar, which means you get the experience you pay for, in spades.
The Quest for the Best Vape Juice
Ultimately, your taste buds will be your guide on the quest for the best vape juice for you, because what one person loves may not be your cup of tea. The best practice is to find reputable mixers who use quality, safe ingredients. From there, read reviews and try flavors based on your preferences.
If you're looking for guides on juices, mods, and more- visit us at Best Vape Smoke. We'll help hook you up with honest reviews for the best products on the market to fit your vape lifestyle.
https://bestvapesmoke.com/wp-content/uploads/2018/06/best-vape-juice.jpeg
1333
2000
fritzie
http://bestvapesmoke.com/wp-content/uploads/2023/05/bestvapesmoke_-300x109.jpg
fritzie
2018-06-11 23:34:43
2018-06-11 23:34:43
The 5 Best Vape Juice Flavors of 2018