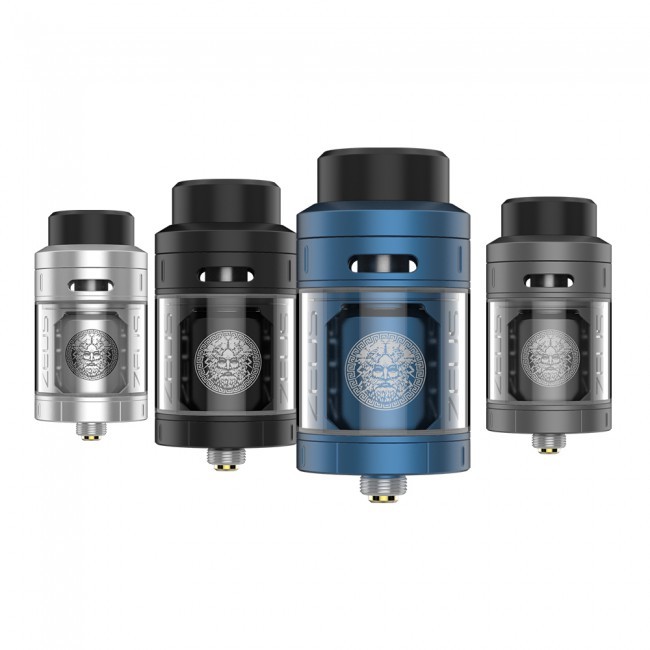 I wanted to try an RTA and saw that the Geek Vape Zeus Dual RTA had high ratings and was priced at less than $30, which is a bonus already. After trying it out, however, I definitely feel that this is a great RTA for experienced vapers, but not for a novice. Once I figured out how to use it properly, it was great, but it was difficult to set up and use in the beginning. Below is a more comprehensive guide about the Geek Vape Zeus Dual RTA.  
The RTA Included a Nice Manual
The Zeus RTA came with a really nice manual; it included pictures that made it easy to identify the different parts and directions on how to properly use it. Being able to see the parts identified in the picture made it easier to put the major components together at first.  
Didn't Have the Coils Installed
When I first brought the RTA home, I found out that the coils weren't already installed. The one's that were included in the pack were longer than they needed to be, so I had to figure out how to trim them and then install them into the device. The manual doesn't walk you through this part of the process, so I had to search online for videos that told me what to do.  
It took some time to figure it out, but once I did, it wasn't overly difficult to do. The Geek Vape Zeus Dual RTA only includes two coils, so I made sure to only trim off a little bit at a time to ensure that I didn't trim them too short and end up making them unusable.   
Comes with Multiple Drip Tips
A notable feature of the Geek Vape Zeus RTA is that it comes with varying sizes of drip tips. I love this feature because there are times when I prefer a larger drip tip than most people and having the option to change it out as needed was great. There was an adapter included so that I could change between sizes with ease. 
This RTA Isn't Easy to Fill
One thing I don't like about the RTA is that it's not easy to fill. The fill holes are located on the top of the device, but they're somewhat small. I found that the easiest way to fill it was to use a bottle with a needlepoint tip.  
It's designed to hold 4ml of vape juice at a time, but there is an optional bubble glass that can be purchased separately so it can hold more when needed. An extra piece of glass is included in case the one that is on it breaks.  
Available in Many Colors
I liked the fact that the RTA is available in many different colors including black, silver, gunmetal, and blue. This allows me to easily identify my RTA even when I am with a group of people who are vaping.  
Overall, I like this RTA; it's just generally great vape starter kit. I definitely wouldn't recommend it for people just starting out, however, but if you are experienced with setting up an RTA, this is a great one for the money.  
Summary
Not good for beginners
https://bestvapesmoke.com/wp-content/uploads/2018/06/01_4_5__36198.1506401378.jpg
650
650
Sarah Niemann
http://bestvapesmoke.com/wp-content/uploads/2023/05/bestvapesmoke_-300x109.jpg
Sarah Niemann
2018-06-27 20:25:37
2018-06-27 20:25:37
Geek Vape Zeus Dual RTA